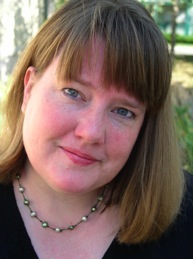 Ingrid Law
is the author of the novel
Savvy
.
She was born in northern New York in 1970. She is about 41 years of age, and currently lives in Colorado.
Her works include Savvy (2008) and Scumble (sequel to Savvy, published August 2010).
This article is a stub, which is really sad, considering without her this Wiki woudn't exist! Please add to this article!